Hello people,
I've got a little "On the Road" hardcore tranny fucking for you all to enjoy today. Our most recent shemale fuck-fest is brought to you by those fine folks over at TS Seduction. Our shemale babe who will be escorting us through today's transexual romp is TS Foxxy and she's fucking poor little Tristan Mathew's brains out. Our horny shemale hostess decides that its time to stop her little road trip and get some action. Its hard telling exactly where her RV came to a stop, but that doesn't really matter. What does matter, is that Tristan came up to her, thinking he might be able to get a little tail from the sexy out-of-towner. Sound like a familiar scenario? You bet it does! However, things don't go like you might expect, because this time the babe is in charge! Not only does Tristan discover that this hottie is actually a shemale vixen, he discovers she is a shemale femdom as well!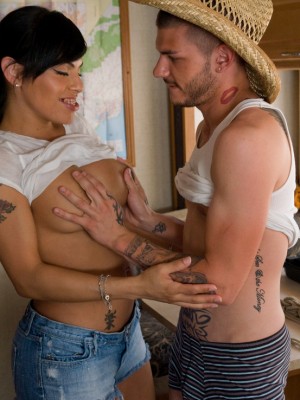 TS Foxxxy is quick to subdue Tristan by tying a rope tightly around his neck and gagging him with her tranny cock.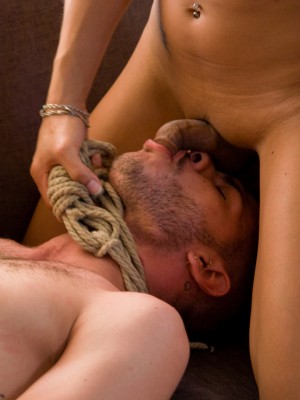 With Tristan on the verge of passing out from oxygen deprivation, Foxxxy begins fucking his ass! This is one brutal tranny dominatrix!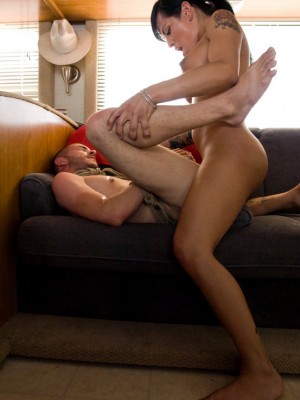 Looks like Tristan may have officially passed out, put our transexual domme doesn't miss a beat, she rubs her balls all over his face!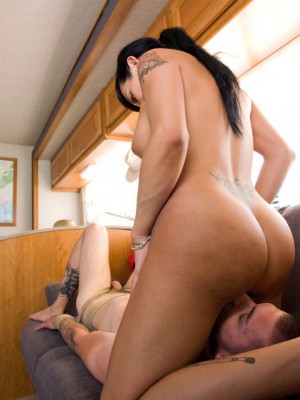 It's been awhile since I've seen a shemale femdom quite as brutal as TS Foxxy! What did you all think of her?