Nope, your eyes are not deceiving you!
This hot Ladyboy's name is actually Pancake and boy, would I love to sink my teeth into this Pancake 😉 . All jokes aside though, this petite little goddess from AsianTS, is one sexy and tempting Asian Shemale. She may be small, but like all small Ladyboys, she hides an exceptionally feisty side that more than makes up for it. Today Pancake is wearing a cute little dress that matches her petite nature, however, as soon as that dress comes off we can see her true side. Which, as you will find it, is a sex-crazed shemale who just loves to strip in front of the camera!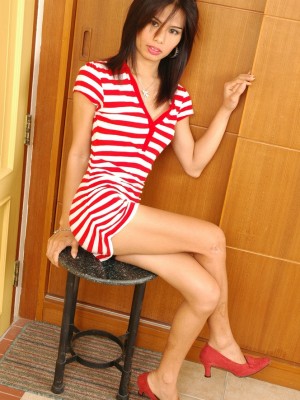 Now that wild side we so love is starting to come out, sultry shemale Pancake begins to strip off her clothes.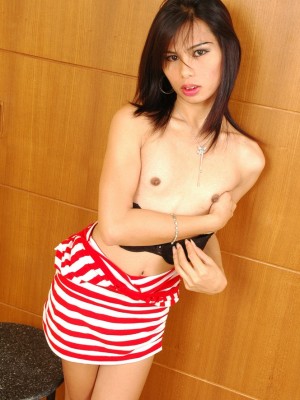 Now that's the girl I'm talking about! This petite Ladyboy really knows how to flaunt her stuff, especially that nice tranny cock of hers.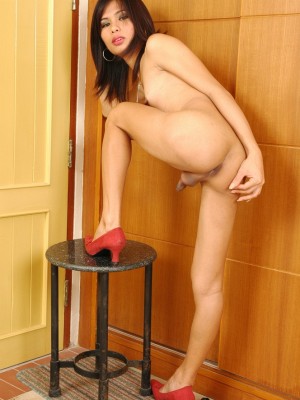 Flaunting what you've got is good and all, but playing with it is just so much better! Especially when its a sexy shemale, like Pancake, playing with her hard tranny cock.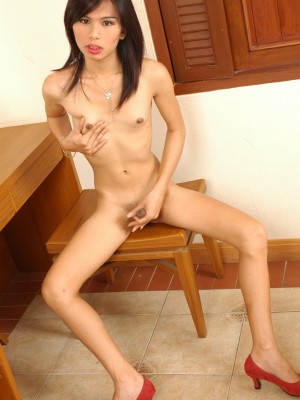 If you've been following my blog for long, then you know that I (Phil) am quite the fan of all things shemale. However, there's just something about those fiery petite little Ladyboys that really gets me hot! What do you all think about them?