I've got another first time tranny here at the blog. Today's shemale babe is one of the guests stars over at Foxy Angel Shemale Goddess, her name is Janira. Janira makes her money by being a stripper, an extremely fine one at that! So normally, she doesn't get to up close and personal with her clients. They pay to get a nice look at her firm transexual body and big throbbing tranny cock, but they don't get to touch. Well, today is far from ordinary, because Janira gets a special client, he's special in that this lucky s.o.b. is loaded with cash. So like any good t-girl stripper, Janira takes advantage of her willing customer, in order to suck his wallet dry. This leaves us with a very nice strip show, with much more fucking than stripping 😉 .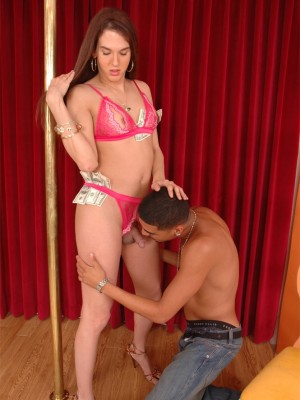 After being showered in cash and allowing him to lick her cock, Janira decides to return the favor to her newest client.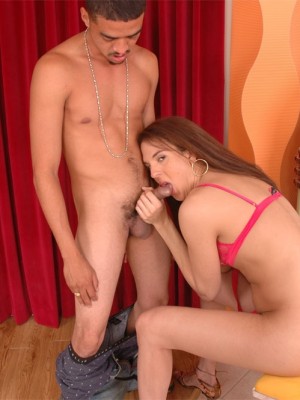 Now, her client really begins to throw out the big bills, so being the horny shemale that she is, Janira lays down and lets him fuck her in her tranny ass.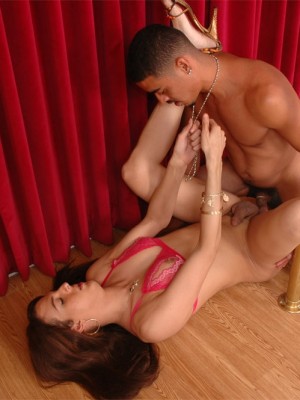 Her client is a kinky fellow, with a strong craving for shemale cum (my kind of guy!) so, as a final reward Janira prepares to blow her load in his mouth.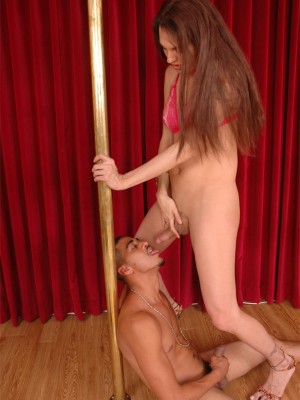 Who would have thought that something as normal as a pole strip could be so hardcore? I guess that's just further proof that shemales are always more fun!