Hello everybody!
As you all know, here at the Tranny Seductions blog, we like to keep a constant stream of variety. Though we do have some regular girls, we like to keep new sets coming as well as introducing you to lesser known models all the time. Well, in our efforts to bring you the best of all that is shemale, we sometimes like to feature girls who might otherwise have gone unnoticed in all your transexual searching. Today that girl is Danielle Foxxx, an extremely hot and commanding shemale femdom from that rocking tranny site, TS Seduction. So, in order to beter familiarize you with Ms. Foxxx, I've got a double feature lined up for you, in which this shemale dominatrix takes command of two different men! Today's feature, involves the domination of Steven Sweat, a newly admitted prisoner that our over-eager guard (Foxx) must take care of. Danielle is quick to show Steven who is in charge!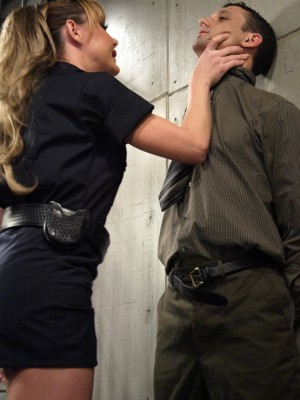 Though she is definitely in charge, Danielle Foxxx derives pleasure from teasing her slaves into think that they are going to be the ones who benefit from the encounter. As such, she sometimes starts off with a brief blowjob, just to get their cock hard for her.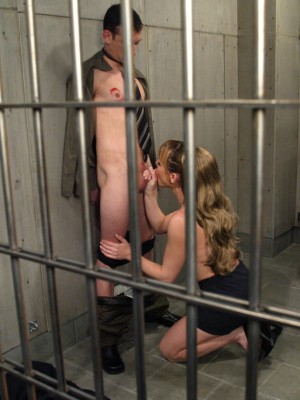 Since she starts off by giving Steven a nice cock polishing, Ms. Foxxx demands he does the same in return. When Steve is reluctant, Danielle shoves his mouth down around her throbbing tranny cock forcing him to suck her off.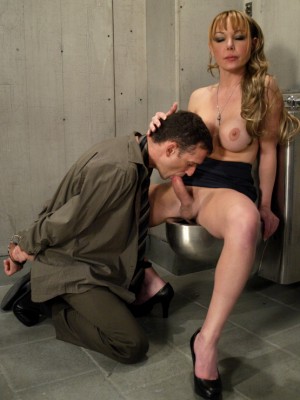 After being broken (Just look at his face!) Steven succumbs to the brutal transexual ass-fucking that ends out his first day in prison!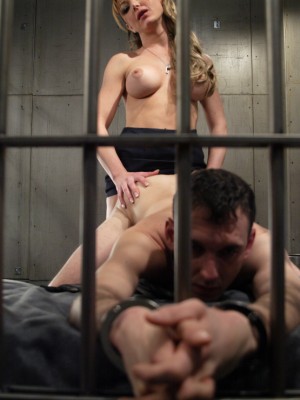 I hope you enjoyed that hardcore tranny fuck session everyone, because there's another dose coming for you tomorrow!