Hey everyone!
Today's shemale is Ladyboy Areeya coming straight from her rocking site Areeya's World, which is just full of all the ladyboy action you crave. Areeya must be a little hungry after working out her rocking shemale body, because she is enjoying some yogurt, and I mean REALLY enjoying it. We all know Ladyboys love to have fun, but apparently they enjoy making even the most simple of tasks amazingly sexy. Areeya certainly does this with her snack as she doesn't just eat it, she uses her spoon to tease us and eventually ends up playing in her food. Now, I'm sure you were all told not to play in your food when you were little, but we are definitely going to make an exception for this smoking hot shemale! 😉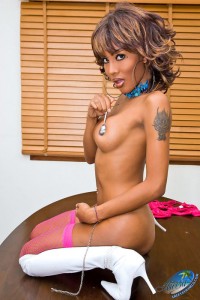 After teasing a bit with a strategically placed spoon, Ladyboy Areeya decides it's time to eat!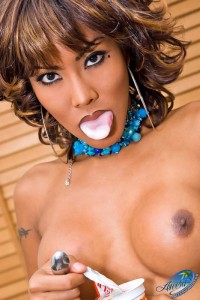 Business quickly turns to play, as our sexy shemale begins to drip her yogurt onto her body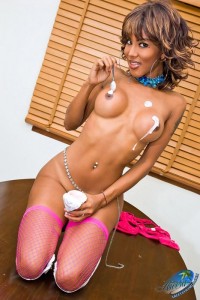 Apparently Areeya can't resist even her own sexiness, because she soon begins to lick the creamy food off her perky tits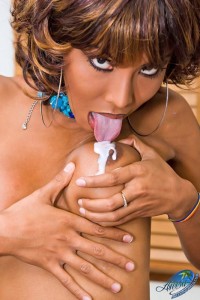 I love watching girls eat, especially when it's something as sexual as yogurt. But watching a shemale eat, now THAT'S what I REALLY enjoy, how about you all?
Love watching Ladyboy Areeya partaking of her food in the most sexy of ways? Well then don't stop here, check out her site!