Hey people,
Today we've got something a little bit different, but trust me, its different in an extremely good way. Our lustful shemale today is none other than the exotic Ladyboy Mint, taking some time off from her busy schedule at her website, Long Mint, which you gotta check out. As you probably know by now, Mint does a lot of her shoots solo, which is perfectly fine because she is more than enough Ladyboy to go around 😉 However, today Mint must have been feeling especially naughty because she decided to suck off some lucky guy's cock. That's right, you heard me, the gorgeous Ladyboy Mint is giving an amazing blowjob! Luckily for us we have front row seats to this hot and nasty show. We join Mint as she is getting ready to give some head.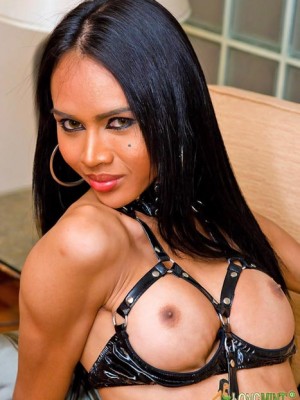 Soon, Mint's lucky companion shows up and she begins to pull his pants down, so she can wrap her shemale lips around his cock.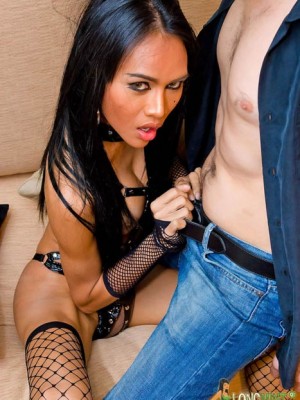 As soon as the pants go down, Ladyboy Mint quickly grabs his cock and begins to suck it as only a shemale can.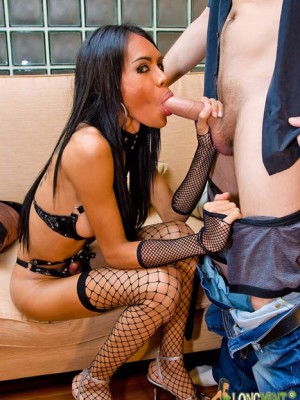 Soon, Mint has her lucky companion completely stripped and down on the couch, she makes it very clear that the shemale is in charge!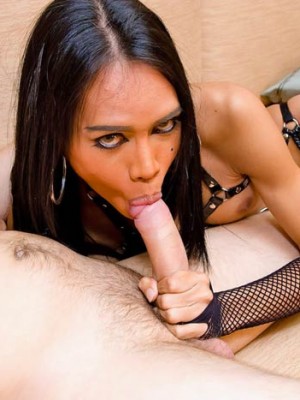 This has to seriously be one of the best Ladyboy shoots I've seen in a long time, of course Ladyboy Mint never delivers anything but top quality stuff. I just love seeing a sexy shemale giving some lucky guy the blowjob of his life, how about you?