Hello Ladyboy Fans!
Today's girl is brought to us courtesy of AsianTS, that rocking Ladyboy site we all know and love. Her name is Lindsey and she is a prime example of just what we all like to see in a sultry Asian shemale. From her perfect skin tone, to her firm body, right down to that sexy look that only a Ladyboy can truly have, Lindsey is damn hot, plain and simple! What's even better, is that we get to check her out while she is wearing a bikini (but don't worry, it doesn't last long ;-)). The fun begins as Lindsey gets a little bored of her bland boat ride and decides to spice things up a little bit!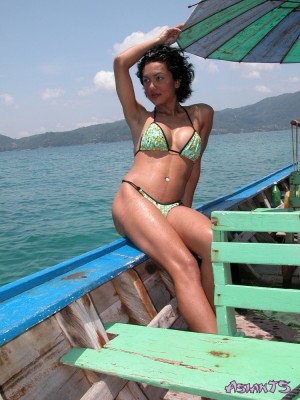 Lindsey removes her top, letting those big tranny jugs off hers feel the breeze. She then grabs the umbrella like a stripping pole and really begins to tease!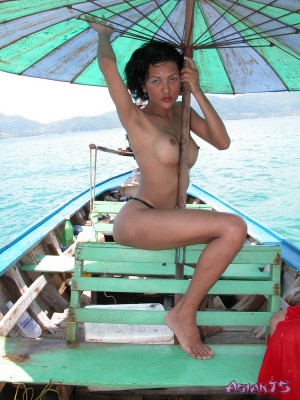 Even in the midst of a tease, its always good to stop and have a little fun. Using her bright pink intertube, Ladyboy Lindsey combines both playtime and teasing together for a candid shot. However, it provides us with a *very* nice view of her shemale cock.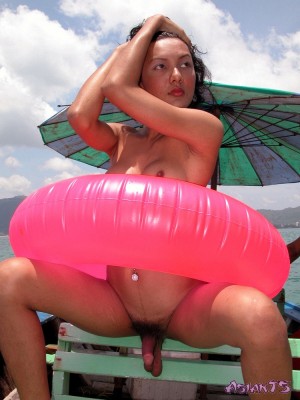 Fun and games aside, Lindsey is a hot and sexy Asian shemale and she knows it. So its no surprise her last pose for the day is one of dominance, she stands over us, hand around her tranny cock, almost as if teasing us one final time.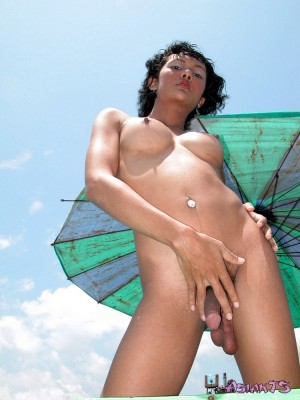 I don't know about you all, but I'd love to get some private time with Lindsey, her bikini, and that boat! Well.. she can leave the bikini behind! 😉