Today we have a tranny who is dominating her little malebitch out at sea, just call her Captain Renata D'Avilla! Our Captain hails from TS Seduction, the hottest site on the net when it comes to shemale dominating male action. Renata D'Avilla decides that the cute little cabin boy can be a lot more useful to her as her sex slave. Being the captain of the ship, she gets exactly what she wants, regardless of what poor Gabriel Lemos has to say. She comes down quickly and unexpectedly on the poor boy, taking him off guard and weakening his defenses. Soon she has him just where she wants him as she begins to use his body for her own personal pleasure.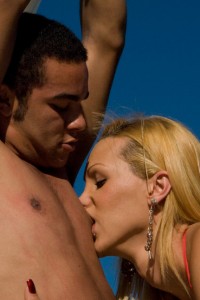 Even though he has been seduced, the cabin boy still resists a little to much for our shemales liking, so she fixes that problem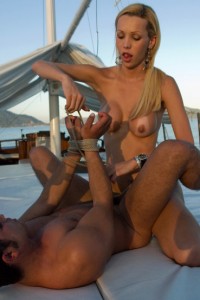 After binding her little malebitch, tranny Captain Renata D'Avilla begins to pound his ass hard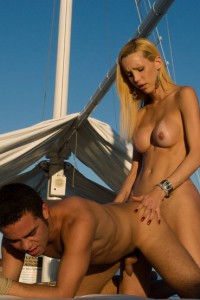 As the sun finally begins to set, our shemale femdom lets her slave free of his binds as she prepares to blow her load on him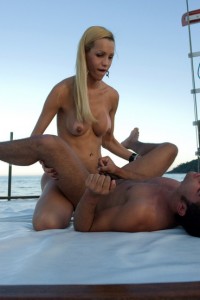 Normally rough seas are a bad thing, but when a sexy shemale captain is in charge, that boat is rocking for all *right* reasons 😉
Like Renata D'Avilla's style? Like watching shemales fucking the hell out of their male slaves? Then head over to TS Seduction now!