It's inspection time at shemale prison guard Alyssia's cell block. This is bad new for the boys behind the bars, but very good news for us shemale lovers out here 🙂 . Alyssia, our shemale femdom for today, is one of those fine guest trannies over at Foxy Angel Shemale Goddess. Now, the prisoners of course, do not know this, so they were expecting an ordinary cell inspection. Alyssia however, is very horny and has something very different planned for them. This is the first prisoner on her rounds, so he is in for the worst of Alyssia's sexual fury. The good news, is that we have front row seats to this powerhouse of transexual dominance! I hope you love watching an extremely shemale guard taking advantage of a helpless male prisoner because thats exactly what we've served up for you all today! We join Alyssia soon after she has entered the prisoners cell and is about to begin to "inspection"!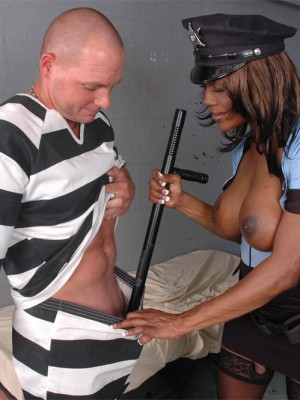 After humiliating the prisoner by forcing him to take this pants off, shemale domme Alyssia begins to rough up his cock with her nightstick.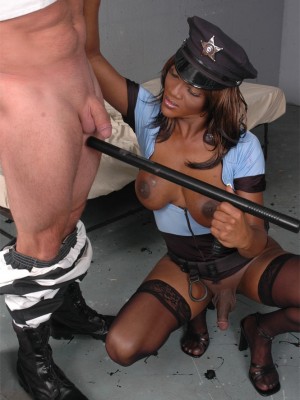 Now that our tranny guard has a chance to see the prisoner's cock, she gives him a chance to see hers, by shoving it down his throat.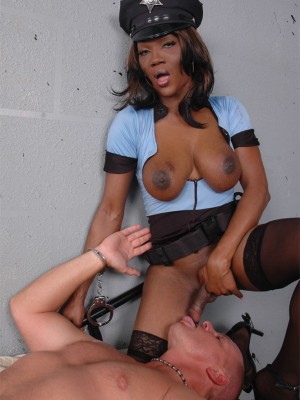 Looks like the prisoner failed his inspection. Alyssia forces him onto his bed and begins to pound his ass with her tranny cock, using extreme force! 😉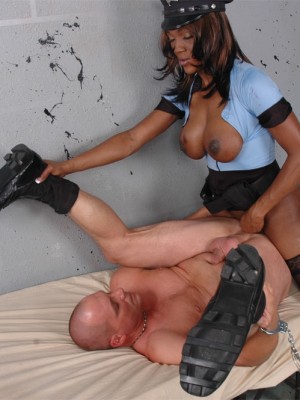 So, I guess my question is, do any of you bad people out there need to be punished by Ms. Alyssia? I think I do! 😀