Hey everyone,
When last we met, I introduced you to Ladyboy Anne, a cute and totally lovable Ladyboy. Well, if you enjoyed Anne, then you'll be happy to know that I'm bringing you yet another helping of Ladyboy, once again, courtesy of AsianTS. Things *are* a little different this time around though, because while I'm still featuring a rocking hot Asian shemale, I'm putting one out there with some different traits this time around. While Ladyboy Anne was a cute and sexy "home style" kind of tranny, today's girl, Beam, is more of an exotic beauty. Now, that's not to say that one is better than the other, I love all transexuals 😉 . But, its just to say, we've got a different "style" of fine Asian T-Girl for you all to enjoy today. Beam is truly an oriental goddess, with a very petite and beautiful ladyboy body that just yearns to be fucked. Sadly, I can't get all you people out there a private session with Beam (Though I would if I could friends!), but I can give you the next best thing, these hot and exclusive photos! Enjoy 😀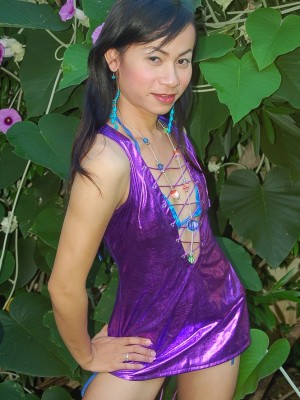 Though Beam's shiny purple top nicely accentuates her exotic appeal, I think you'll all enjoy her a lot more without it on!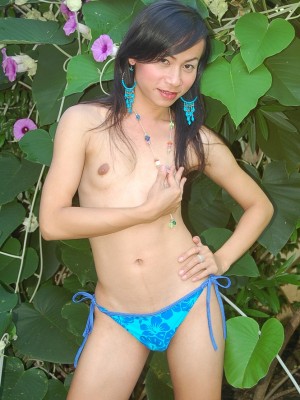 Now that she's got those panties of her's off, Beam turns around to we can get a nice view of her backside. Like most Ladyboys, Beam is packing a very nice ass.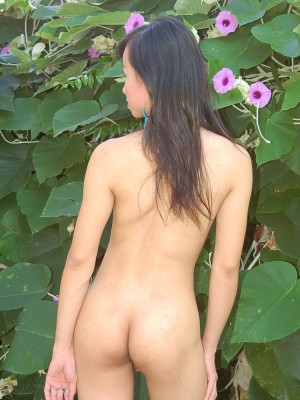 As stated, Beam is packing a very nice t-girl ass, but now its time for her to turn around and show us that nice Asian shemale cock!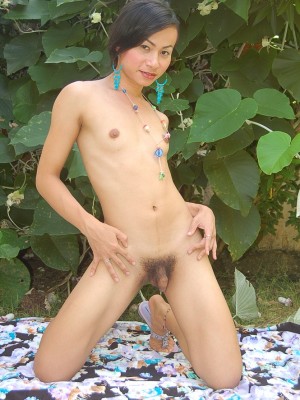 So there you go Ladyboy lovers, another dose to satisfy your sexual cravings! From home style, to exotic, to hardcore and more, the Tranny Seductions blog is here to please you!