Hola People,
Phil here with another fresh batch of hardcore tranny action, straight from the highest quality sets of TS seduction. Gia Darling is back again as our sexy, yet unforgiving shemale dominatrix and this time around Brandon West is her unfortunate malebitch. We join Ms. Darling as she is having a relaxing day at an exclusive uptown spa. While relaxing in the sun and enjoying the cool pool are fun, Gia Darling is a shemale domme at heart, so she naturally decides to have a fun that's a big more "naughty". Unfortunately, there aren't many people around for her today, so she has to make due with what she has. She sends for the pool attendant, knowing that she can easily get him alone and lure him into her seductive transexual web. After Brandon arrives to tend to the customers needs, he is quickly taken off guard by the sexy and dominating Gia. Before he really knows what has happened, both of them are stripped and he is being told exactly what he is going to do. For some reason, Brandon cannot help but submit to her will.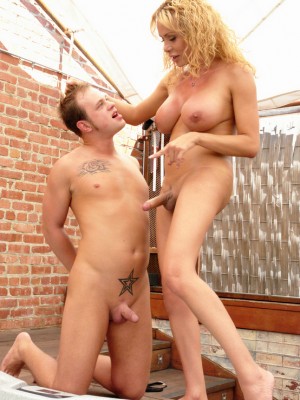 Brandon gets a first hand taste of how forceful Gia Darling can be. After pulling him into the water, she forces him to suck her tranny cock while its submerged!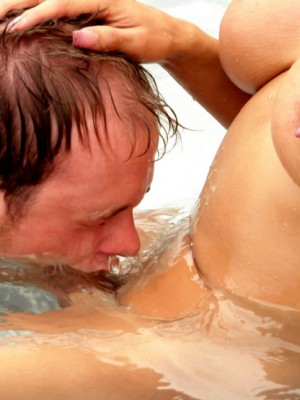 Gia Darling like it hot and hardcore, so the hot tub was a natural choice for her in her shemale femdom escapades. She forcibly shoves her hand deep into Brandon's ass despite his screams of pain.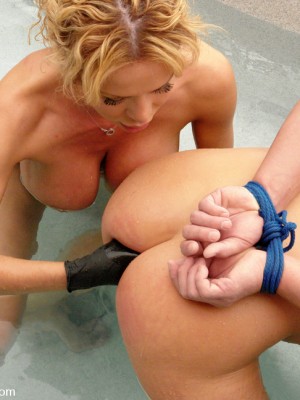 Just when Brandon thinks that it may finally be over, Gia pulls him out of the hot tub and begins to pound his stretched ass with her massive shemale cock.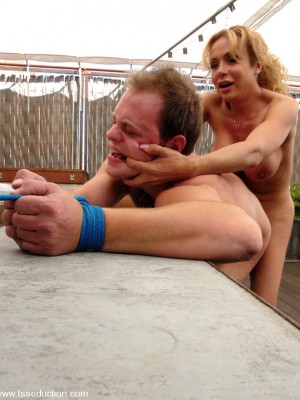 I always look forward to the sets featuring Gia Darling and her hardcore tranny seductress ways, she always impresses me! How about you all?