Hola!
As you've probably noticed, I've been featuring a lot of girls from over at Foxy Angel Shemale Goddess lately. However, its been a little bit since we've had a post devoted to Foxy herself, so, I've decided to fix that problem 😉 . Aside from the fact that we're just overdue for a Foxy Angel fix, this set was definitely worth a post. Foxy is a rather stern employer, interviewing her newest applicant. However, as I presume you've guessed by now, this won't be a normal interview, oh no. This is one interview that's going to turn from a standard run of the mill business meeting, into a hardcore tranny fuck-fest. With none other than Foxy Angel herself at the helm!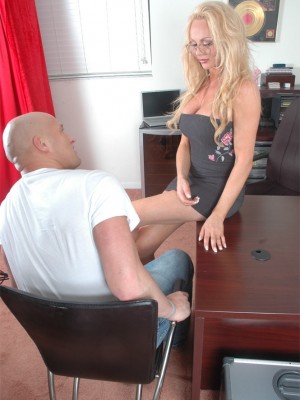 Formalitys quickly aside, Foxy makes it very clear to the applicant that he is going to have to suck her tranny cock to even be considered for the job.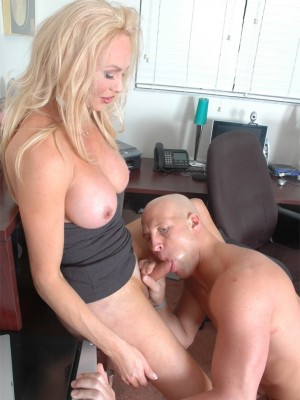 Foxy Angel decides that the applicant may be worthy of a second thought, so she takes the interview to the next level and slides her shemale cock into his tight ass.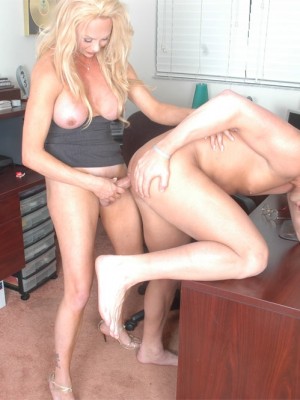 Luckily for the applicant, it looks like he's getting the job, unfortunately for him, he's going to have to endure a long painful tranny ass fucking just to get through the interview!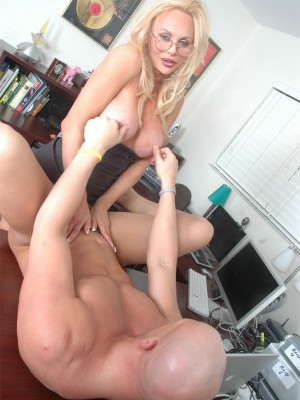 People are normally nervous when it comes to interviewing for a new job. I can say this though, if Foxy Angel was my interviewer, I'd be quite happy! 😀