Have I got a special treat for you all!
If you've followed my blog much, you'll know that I regularly feature the Ladyboy Mint, from over at her kicking site, Long Mint. Well today, I've got something especially naughty for you all, as a reward for reading my blog 😉 . To date we've seen Mint doing lots stripping and even a little cock sucking, but today, for the first time on the Tranny Seductions blog, we're going to join Ladyboy Mint in the shower. Which, as you may have guessed, ends with some nice and soapy shemale jack-off action. This was one set that I just knew I had to share with you all the instant I saw it, its just that good! So, I've chatted about this transexual goddess long enough, lets get to the shower!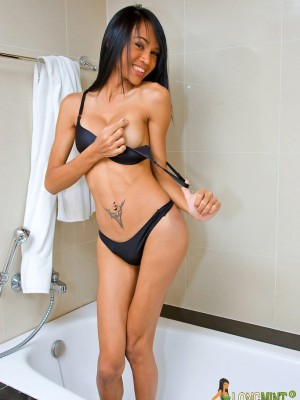 After Mint gets naked (giving us a very nice view to take in her entire shemale body) she starts up the warm shower water and starts to get clean!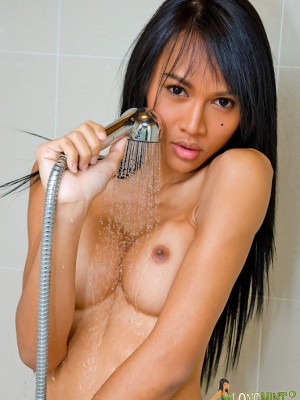 After getting nice and wet, Mint begins to lather soap all over her hot shemale body, culminating in her wrapping her soapy hands around her huge tranny cock and jacking it off slowly.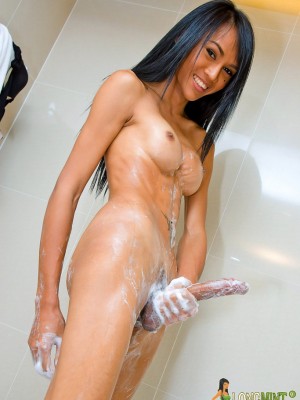 After "satisfying" herself, Mint decides its time for her to get squeaky clean. So she uses that nice warm shower water to clean off her still throbbing shemale dick.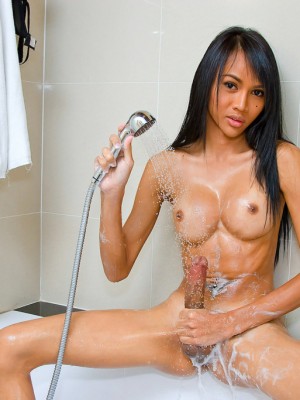 See everyone? I told you that this was one hot Ladyboy shoot that you just did *not* want to miss!