Hey shemale fans!
Carmen Cruz from TS Seduction is back again here at the Tranny Seductions blog, this time, she's dominating and fucking her newest slave, Rusty Stevens. If you don't remember some of this tranny femdoms previous escapades here on the blog, feel free to check one of them out right here! Today Ms. Cruz has her malebitch in a nice private enclosed space, just like she likes. It makes it easier for her to really pound her slave's ass with her tranny cock, without having to worry about any annoying passerby hearing his screams for help. Like always, Carmen Cruz is a shemale that words really don't do justice for. So, in that regard, enough talk and on with the hardcore shemale BDSM!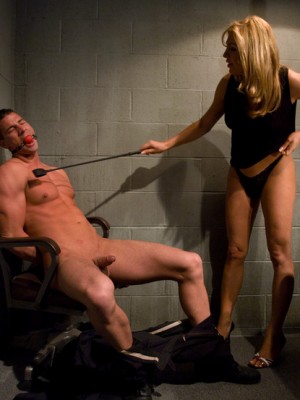 After beating Rusty into submission with her crop, Ms. Cruz strips herself naked and mounts the chair he is tied to. She forcibly slams her tranny cock down his down and begins to fuck it hard and fast.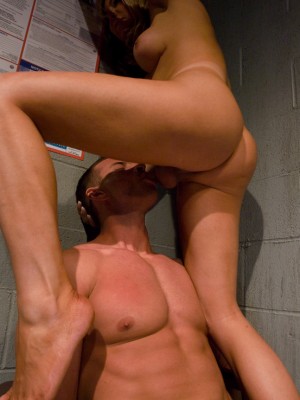 Our shemale domme fucks her slave until he is to the point of gagging. Slightly disgusted with her slave's mediocre performance, Ms. Cruz slams him down onto the table and begins to pound his tight ass!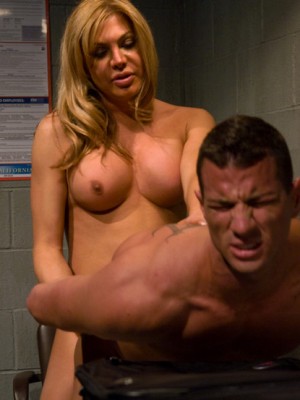 With Rusty hand-cuffed and subdued on the table, shemale femdom Carmen Cruz can really pound his ass to her hearts content. So she does! Until she pulls out and prepares to blow her hot tranny load all over his stomach.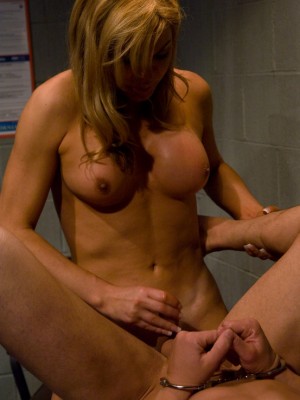 Nothing like a good hardcore transexual fucking to make a day worthwhile I always say? Carmen Cruz is never one to disappoint!