Hello everyone!
Today were joining another one of those fine AsianTS Ladyboys, this time, while they are enjoying an especially sexy swim.  This is Ladyboy Mai's first appearance here at the Tranny Seductions blog, but I have a strong feeling it won't be her last, based on this shoot 😉 . Mai is one of those Asian shemales who truly feels "exotic", she just has that wild and crazy aura about her. Which, in my experiences, means that this is one Ladyboy who knows how to be extremely dirty! Our first shot ever of Mai is one that really doesn't need a lot of words to describe it, she's showing off her nice tight body in a skimpy little bikini. As you know, on the Tranny Seductions blog, a bikini can only lead to even better things! 😀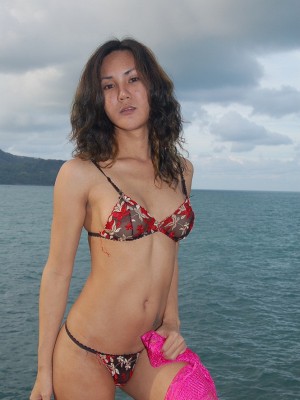 Mai surprised me with how quickly she stripped off her bikini, which is far from a bad thing. She may be wild, but this Asian shemale can really look shy and innocent when she needs to.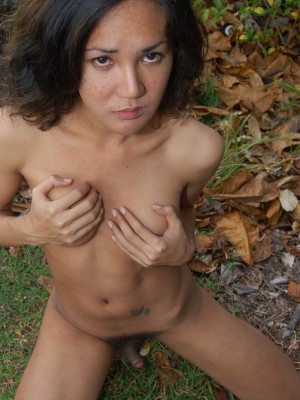 Now that she's shown off both her innocent and wild sides (as well as teased us with a brief view of her tranny cock), Ladyboy Mai decides its time for a nice relaxing swim.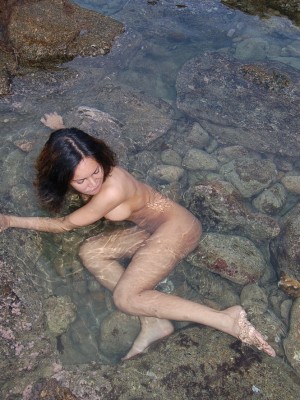 Looks like Mai is really getting into her swim, my mind being as dirty as it is, wonders if thats what this shemale babe looks like as she is about to blow her hot tranny load. Now *that's* something to thing about!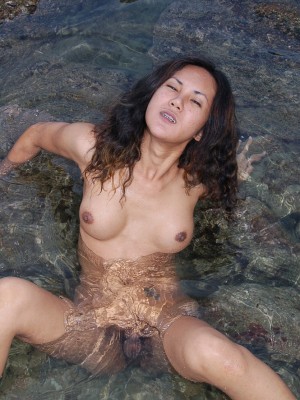 A swim sounds pretty good right about now, especially if our partner was Ladyboy Mai. What do you all think?